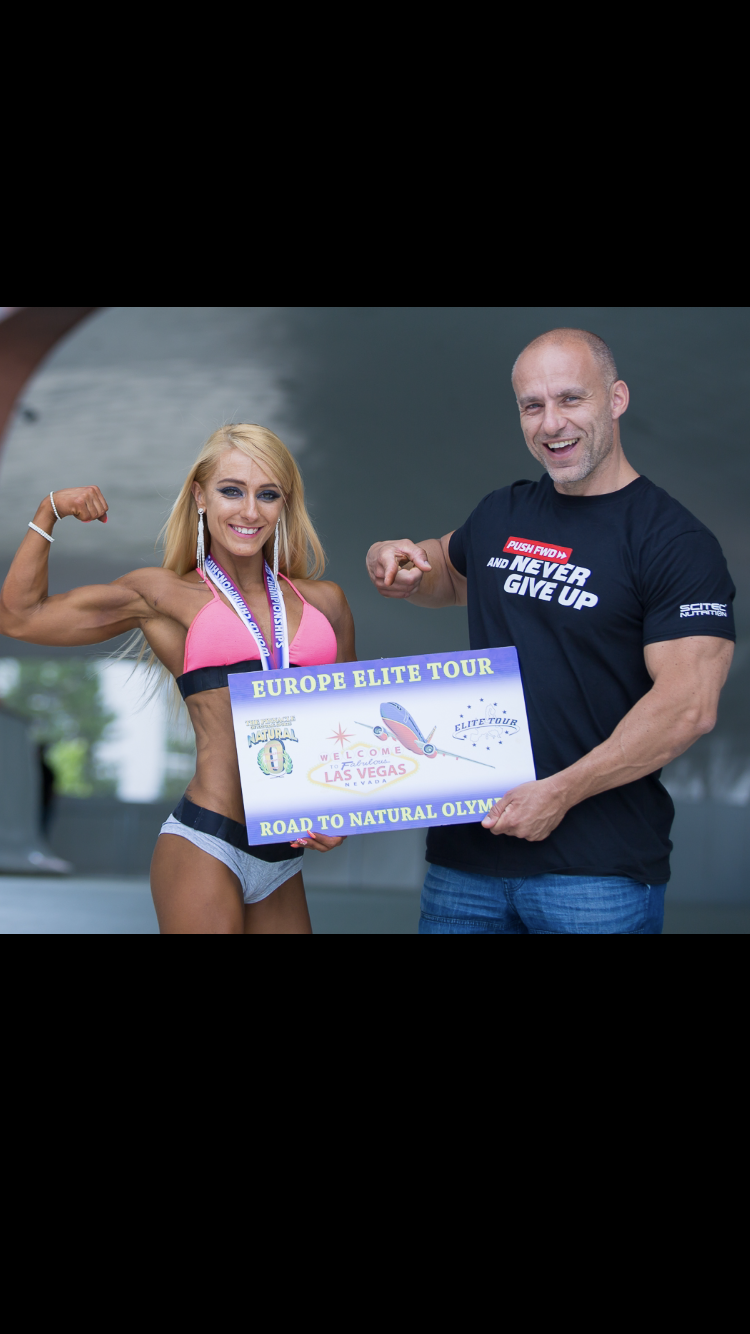 INTERVIEW – Amanda Balogh
Amanda is a Hungarian athlete who has achieved great accomplishments in the last 2 years. She won the Elite Tour series last season and is in TOP 10 this season. She even won her category at Natural Olympia 2018 and is a PRO card holder! Read on to get to know her more.
Personal profile
Name: Amanda Balogh
Place of living: Szentlőrinc, Hungary
Age: 28
Occupation: Financial officer and Personal trainer
Category you compete in: Sport Model
Accomplishments:
Pro Card holder Sport Model category
2x World Champ
2x Hungarian Champ / Overall Winner
2x European Champ / Overall Winner
Ms Olympia Sport Model 2018
Motto: "See the miracle and live it!"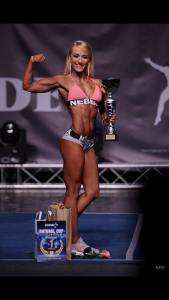 Why did you choose natural bodybuilding?
To be honest, I love working out as well as living a healthy lifestyle, so I wanted to try myself on stage, like a natural competitor.
How many years have you been competing and what was your first show like?
I have been competing for two years. My first competition was the Hungarian National Championship where I reached 4th place in Sport Model category.
What do you consider to be your biggest achievement in the sport and why?
To win the PRO card because that is a new possibility to step to the next level.
Is there anything you would like to achieve in the sport?
I would like to participate in more competitions in PRO category and achieve good results there as well.
How many times a week do you work out and what is your favorite work-out?
When I'm getting ready for a competition, I work-out everyday. My favorite workout is back-exercise.
What does your ordinary day look like?
During the day, I am working, and in the afternoon until the evening I'm in the gym. I'm working out and helping others.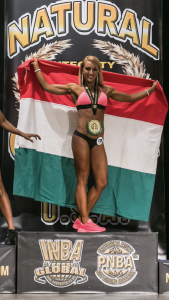 Is there anything you would like to recommend to young people who would like to start with lifting weights?
To young people I recommend going outside or to the gym and try out this sport. Exercising is good and teaches you a lot of things.
How would you describe your Natural Olympia experience?
The Natural Olympia was a really good experience, United States are amazing, and the competition was organized pretty good. I would like to participate again.
Favorite
Sportsman:    
Norbert Illés – Lifetime Natural Bodybuilder
Martina Kis – Powerlifter, WUAP EU Champion, GPC World champion
Sport besides bodybuilding: R&B and Hip-Hop dance
Food: NPK Beef
Junk food: Ice Cream and Donut