Viktória Kiss - Elite Tour Winner 2023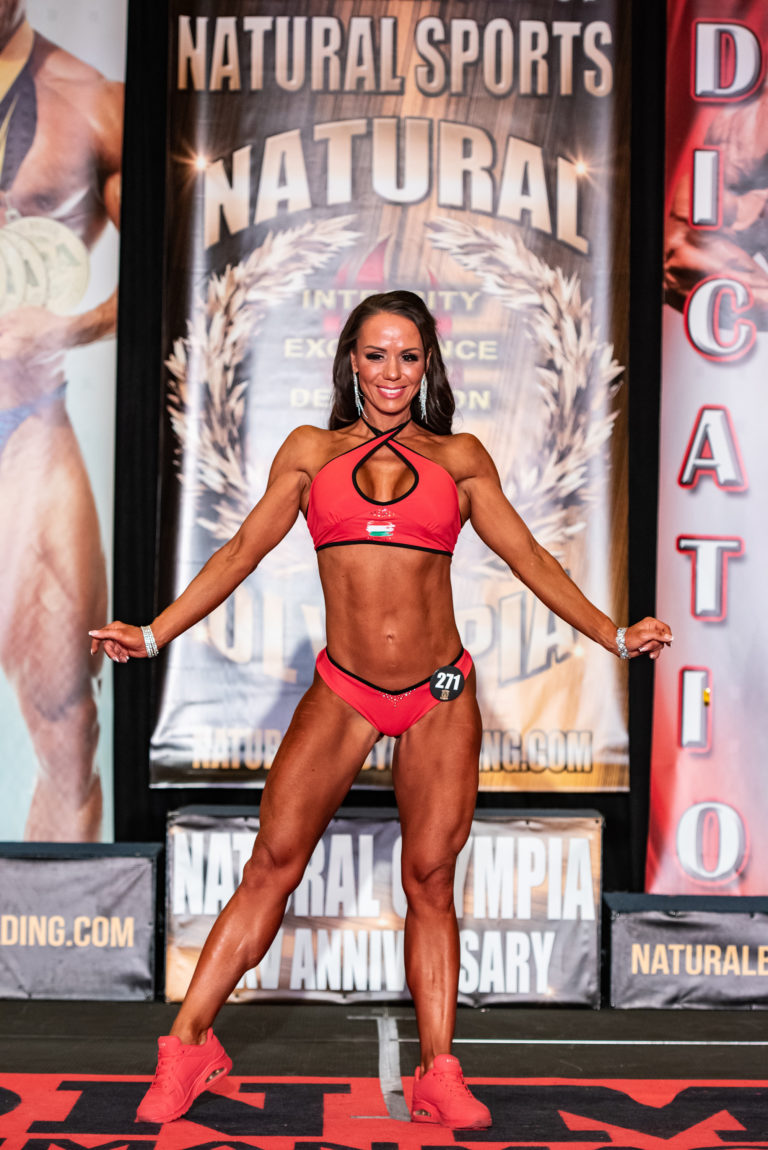 My name is Viktória Kiss. I am 39 years old, a mother to two children Richárd (13) and Jázmin (19). I was born and raised in Győr, Hungary. As I graduated from high school, I went to Budapest to deepen my knowledge, first the Business University of Budapest (BGE) where I obtained my first diploma in foreign trade, later at the Budapest University of Technology my master's degree (MSC) in controlling. I now work as an internal auditor at AUDI HUNGARIA Zrt.
Sport has always been a huge part of my life, since my father bowled competitively and therefore was a role model to me. While growing up I always had a passion for dancing, which I inherited from my grandfather. During my university years and raising my first child, I was also a competitive dancer for 8 years. Even after the birth of my second child, I was still a member of the Argentine Tango Dance Theater.
I started going to the gym in the year of 2018, however back then it was only for the sake of exercise. The turning point was when my father passed away: I had to find an activity in my free time that would occupy my attention and divert my thoughts. I wanted to know my limits, what I am capable of if I work persistently and humbly towards a goal. This marks the beginning of my active and competitive involvement in natural bodybuilding, commencing in 2019 through my association with INBA Hungary. I achieved a top ranking in numerous international competitions, such as Budapest, Las Vegas, Bucharest, and Florence.
At this level of natural bodybuilding, it demands immense humility. I focus extensively on my diet, meticulously calculating the daily intake of protein, fat, and carbohydrates. The period leading up to the competition, is particularly stressful, especially during the water depletion phase.
Getting up at the break of dawn every day, exercising, cooking, dieting, being a mother, and working like everyone else – this is an unusual way of life. I learned to appreciate the things in life that are natural for others: like rest, the taste of food, water, and salt.
This year I have decided to set an even further goal and survive an even more challenging way of life. I participated in a reality show, called Survivor. The aim of this was to push my boundaries even further and try to achieve the impossible. After spending the summer on a deserted island, facing new challenges every day, it will be especially hard for me to prepare for this season's natural bodybuilding competition.
I've come to realize that one needs to experience sadness to truly appreciate happiness, face failure to grasp victory, and endure chaos to truly comprehend peace. Remember: Set goals and dreams, and actively pursue them with passion, as this is how they become a reality.