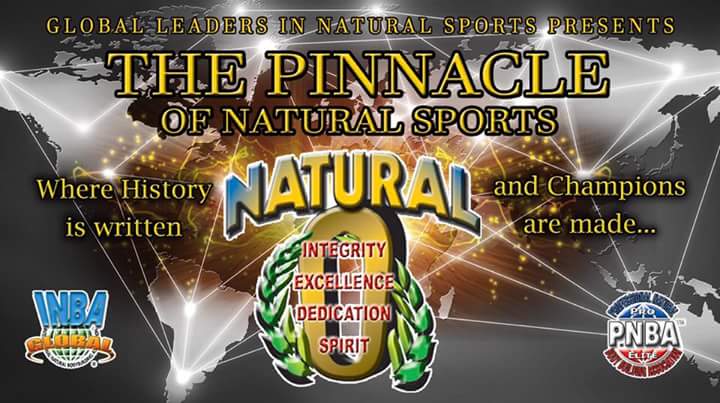 NATURAL OLYMPIA. WHAT DID ATHLETES SAY?
NATURAL OLYMPIA 2016 TOOK PLACE IN LAS VEGAS, 10TH-13TH NOVEMBER. EUROPE WAS REPRESENTED BY ATHLETES FROM ITALY, SLOVAKIA, GREAT BRITAIN AND SWITZERLAND. THEY ALL REPRESENTED THE BEST WAY POSSIBLE. WE COULDN'T MISS THE CHANCE TO TALK TO 2 MOST SUCCESSFUL ATHLETES WHO CAME BACK WITH GREATEST ACHIEVMENTS – LUCY NOCILLI (ITA) AND KATARu00cdNA TOMu00c1u0160OVu00c1 (SVK).
We know, that last Natural Olympia was for both of you very successful. What was your achievement and in what categories?
KT:
Iu00a0entered several categories and Iu00a0achieved 3 gold medals and 1 bronze medal.
Bodybuilding masters (40-50) u2013 1st place
Bodybuilding overall u2013 1st place
Bodybuilding open u2013 1st place
Ms Physique masters (40-50) u2013 3rd place
LN:
I participated in Natural Olympia in three different divisions as amateur: Figure open, Women Physique and Figure classic. I gotu00a0 fourth place in the women physique and won the Figure classic. The day after, winning the Pro card, I participated in the Figure classic division as a Pro and won this one too.
Was it your first experience with NO in Las Vegas? If not, what successes did you achieve previously?
KT:
It was my second experience with Natural Olympia. Iu00a0participated the first time in 2012 in Reno, Nevada. Iu00a0entered more cateogries that time too.
Ms Physique u2013 1st place
Ms Figure u2013 3rd place
Mixed pairs (with Slavomir Prada) u2013 1st place
LN:
Yes, in 2016 it was my first experience at Natural Olympia, but in June of the same year I took part in the Inba World championship in Budapest as amateur and won the World title as Figure over 35, 2u00b0 place for figure open andu00a0 3u00b0 place in women physique.
Speaking about Las Vegas, how do you feel about the city?
KT:
Regarding Las Vegas, it is really a u201elively cityu201c, the streets are full of people. Despite that, it was very clean and Iu00a0was pleased to see it. Besides seeing replicas of attractions, historical sites and buildings from all around the world, you can also find there au00a0lot of fools J. It is worth to see it, because it is ineteresting, but quite expensive for us. Las Vegas was overcrowded and too noisy for me u2013 like one big attraction J. But Iu00a0am happy that Iu2019ve seen it.
LN:
Ohh, as soon as you arrive in Las Vegas the town leaves you without breath. It is a very fascinating city, so alive day and night, full of fun and lights and everything is so incredibly huge! Also to walk around on the streets full of sumptuous Hotels, amazing shopping malls and people make you walk with your noseu00a0 always up. It is an amusement park , really beautiful!
How long were you preparing for Natural Olympia and which competitions had you done to get there?
KT:
It is hard to say how long Iu00a0prepared for Natural Olympia, because Iu00a0was thinking about itu00a0 during autumn season. Everything depended on sponsorship. Then I u201ejustu201c needed to prolong my prep for 3 weeks after the European Championships. It is easy to say u201ejust 3 weeksu201c, but they were the hardest weeks of my preparation.
I did au00a0lot of competitions and the percentage of fat in my body was at its minimum.u00a0The worst was to travel in my supercompensation week and it took me the whole day. Iu00a0had to move everything to one day earlier so Iu00a0stopped drinking from Tuesday afternoon and Iu00a0started carb-loading. Iu00a0was very weak Wednesday night and Iu00a0could see the real shape on stage. Iu00a0couldnu2019t sleep very well, the time difference (9 hours) had influence over me so Iu00a0had to overcome some sleepless nights. They were really the hardest days before competition, out of 29, which I have experienced . It paid off eventually, my shape went over whatu2019s considered as Ms Physique category (I consider this one to be my main category) and it was clearly bodybuilding shape. Well, you can even see it on results. But it was my life-time shape.u00a0
I hadu00a0competed at 7 shows before Iu00a0went to Natural Olympia. Iu00a0won 6 of them and Iu00a0placed 2nd in one of them. All of the placements were from Ms Physique category. Iu00a0also achieved 1st place at World Championships in BB category and in the category of mixed pairs Iu00a0placed 3x first and 2x second. The whole year was successfull so it would be au00a0pity not going to Natural Olympia.
LN:
Actually, what I did was to keep as best shape as I could from the world championship in June, trying to improve a little bit but not revolutionize the preparation. I have been training and dieting all year long since the beginning of January 2016 having the first competition of the year in Italy in May. I got my qualification to Natural Olympia winning the world championship in June, this allowed me to go straight to Natural Olympia.
Try to describe Natural Olympia 2016 in your own words.
KT:
The whole show started on Thursday with registration and it finished after 2 days of competing by brunch connected with awarding. Amateurs had their show on Friday and pros on Saturday. All of my categories went one afer another one and that was absolutely exhausting. Doing posing in several call-outs is really dificult. The prejudging finished at about 15:30 and the evening show started at 18:00. The whole show finished before midnight. When Iu00a0found out that everything is decided already during prejudging and the evening show is about awarding, it was au00a0relief for me. Iu00a0was too tired J. Iu00a0got the chance to compete among pro athletes on Saturday, but Iu00a0didnu2019t take the chance because Iu00a0was not ready financially and the posing caused au00a0lot of cramps in my muscles.u00a0
Regarding my feelings: Iu00a0say u201emission accomplishedu201c. Iu00a0went to Las Vegas with the aim to win. Iu00a0traveled alone, Iu00a0stayed at the hotel alone so Iu00a0felt lonely, but Iu00a0had to keep going… Iu00a0didnu2019t travel so far for no reason. Iu00a0was happy that, at least during the competition, Iu00a0had au00a0company of Sivaku2019s family (also from Slovakia). Their son was competing as well. They helped me with tanning spray and they showed me Vegas.
LN:
Natural Olympia is an indescribable emotion because it is considered as the highest goal for most athletes to achieve. The location is really amazing because it is done in a very suggestive theatre inside one of the most beautiful Hotels and Casinos in Las Vegas, the Rio Hotel. The backstage gives you a great adrenaline because apart from the wonderful organization (nice and big spaces for everyone to get ready)you meet so many wonderful athletes from all over the world. It is a great chance to meet athletes and friends that you meet only once or twice a year from many different countries. Indescribable is alsou00a0 the huge emotion that you feel when you walk in such an important stage, that with the wood floor and big curtains gives to the show a touch of class and elegance. It is a real honor to know that you are there in front of the most important international judges and next to the biggest champions from all over the world. I want to thank AINBB team who sponsored me and allowed me to take part at the show.
What was the best about the whole weekend?
KT:
Thatu2019s an easy answer. The feeling of victory. Iu00a0could sing Slovak anthem 3 times and Iu00a0was proud of myself that Iu00a0made it! It touched me au00a0lot and if you are in the US, alone, far from your relatives, it is even stronger feeling.
LN:
Actually, it was all amazing, butu00a0 to meet so many people that share the same passion you have it is the best part for sure. Also it is amazing to see the strong synergy and great group spirit that every national team has , incouraging each other givin the best.
Katka, you are currently on the leading position within the Elite Tour rankings. In case you stay there, the air ticket to Natural Olympia 2017 will be purchased for you. Is your ambition to go for another victory even this year?
Iu00a0am flattered, but not this year. Iu00a0participated at 8 shows last year and my body needs longer time to regenerate. If Iu00a0wanted to finish the season with the Elite Tour Iu00a0would have to compete the whole spring season to earn some more points and then preparation fo Natural Olympia in autumn. Iu00a0have other plans for that time. Iu00a0need to fight in political field to become au00a0member of self-government in our county. And since Iu00a0am the member of committee in SANK u2013 INBA Slovakia, Iu00a0also want to dedicate more of my time to help with natural bodybuilding in Slovakia.
Lucy, what are your plans for 2017? Are we going to see you on stage at the World Championships in your home country? How about Natural Olympia 2017?
Well, after 38 competitions in three and au00a0half year, this year my coach gave me one year off season to improve my form and work hard staying away for au00a0while from the competitions. This is not easy for me at all, because Iu00a0already miss the stage, but Iu00a0will try to get stronger and better and defenitively Iu00a0will be back to my favorite competition Inba Natural Olympia!!!